Enrolment for Supercharge your Email List is now closed.


Click here to go on the waiting list...


This course could transform your business.
But are you a good fit?
Supercharge your email list is perfect for you if...
You're an struggling and unknown creative who's tired of struggling to find the perfect customers to buy your products and are ready to become an in-demand creative brand - with a business which allows you to do what you love, without having to stress about paying the bills each month.


Does that sound like you?
Then read on...
Ready to get more sales for your creative business?
Important Dates
This course starts on Monday 10 May 2021.
It's taught as a live course...which means each module will be taught live on Zoom every Monday at 1pm over 4 weeks (missing out bank holiday Monday 31 May):
Module 1: 10 May 1pm
Module 2: 17 May 1pm
Module 3: 24 May 1pm
Module 4: 7 June 1pm
Which means in less than 6 weeks' time you could have put in place everything you need to build a supercharged email list that has the potential to not only make your life easier, but bring you in loads of extra sales too.
(However, don't worry if you can't make the live trainings, as I'll make sure I send out a recording for you the following day, which you can watch whenever's easiest for you, for as long as you want.)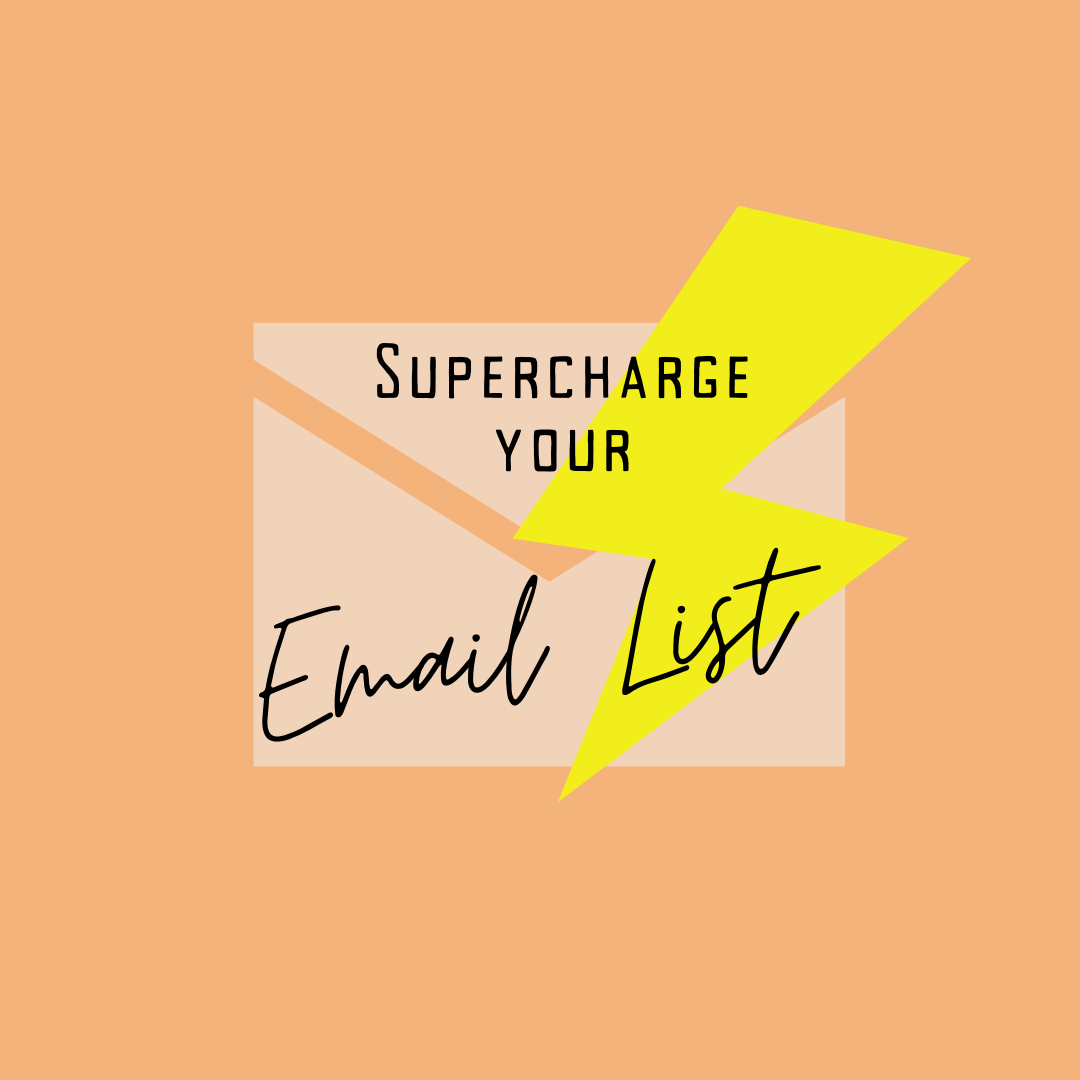 Here's what's included in when you enrol:
Module 1:
Let's get ready to rumble - get your business (and your mind) ready for bonkers email list growth.
Module 2:
Easy peasy list growth - How to grow your list the easy way (without giving discounts - they don't work!)
Module 3:
Email writing made simple - What to write in your emails so your perfect customer is ready to buy from you and to make the writing process quick and easy for you.
Module 4:
Next level list building - You've learned how to grow and nurture your list effectively - now take your list to another level.
Live interactive classes:
Led by Victoria Brown, where you get to ask questions about each module.
BONUSES:
Really simple sign-ups workbook
Optimise your website for sign-ups checklist
Fantastic four email topic workbook
Easy email writing checklist
TECH STUDIO:
Step-by-step guides on how to create forms and emails in Flodesk and freebies in Canva - so you don't have to waste time working it out yourself.
50% off Flodesk subscription for life and a 14 day free trial.
AND IF YOU SIGN UP BEFORE FRIDAY 30 APRIL - YOU'LL GET AN INVITE TO AN EXTRA GROUP Q AND A EMAIL SESSION WITH ME AS AN EARLY BIRD SIGN UP BONUS.
By the end of this course you will:
Have set up an easy-to-follow list building strategy that actually works (no more offering discounts!)
Know EXACTLY what to write in your emails and when to send them, so you never again have to stare at a blank page.


Have a way to contact your ideal customers and build a relationship with them, so that they're more likely to buy YOUR products.
Actually be EXCITED to send emails to your subscribers.


Have built a ROCK-SOLID strategy for your business which means you never again have to rely on selling at events and fairs.
30-day money back guarantee
If you try out the whole course and decide it's not working for you, then I'll happily give you 100% of your money back.
All you have to do is go through the whole course, and show me you've done the work and I'll give you your money back. No questions asked.
So signing up is completely risk-free (and it may even change your life).
Can you afford not to?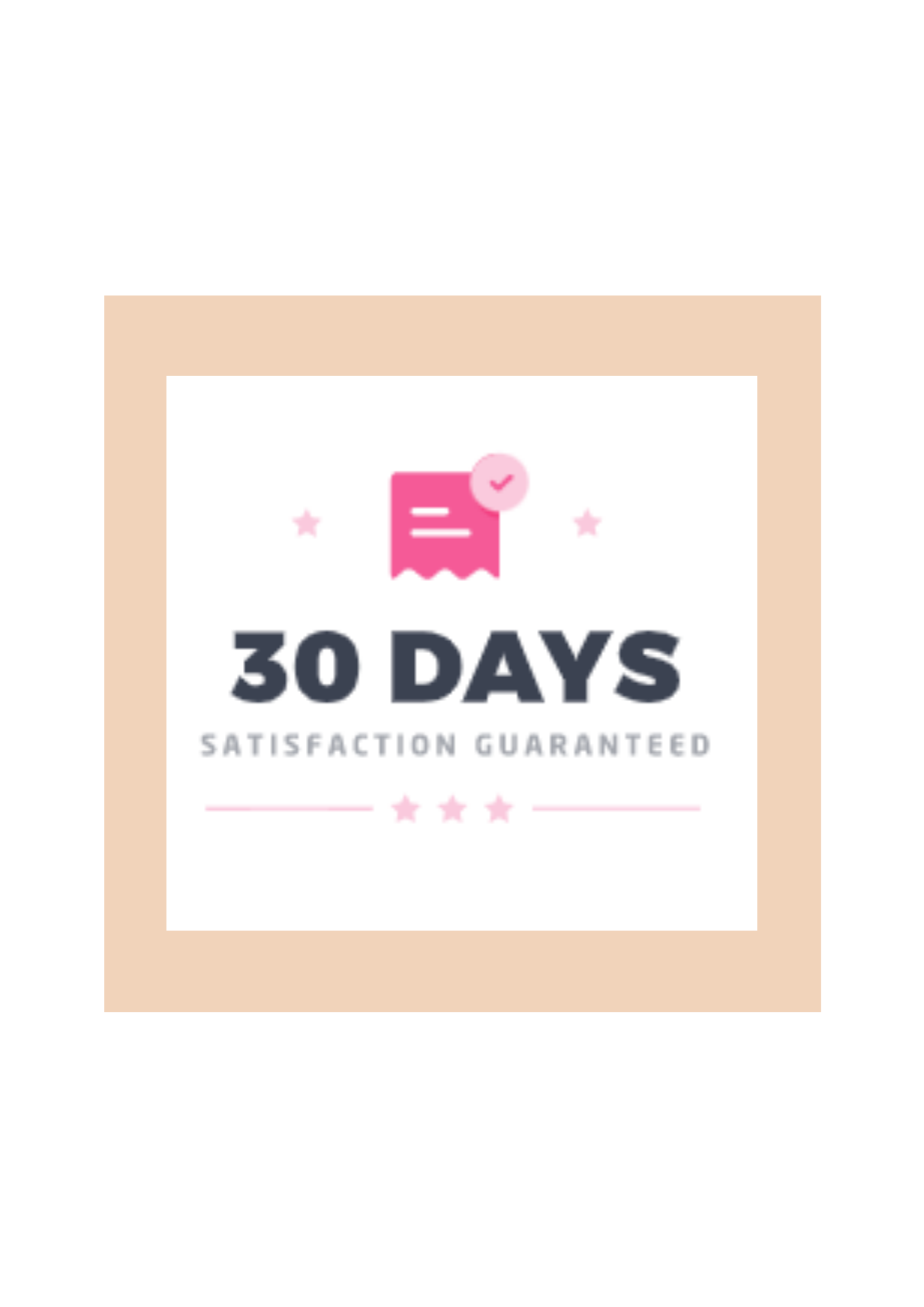 What past students say:


"For too many years my email list and anything to do with the dreaded emails were repeatedly tucked to the end of the to do list. I was intimidated, confused and stuck like a deer in the headlights.
"With Victoria's email strategies and guidance on how to implement them, I gained the confidence and vital structure to begin engaging with my customers whilst growing my business. I saw immediate responses and sales directly from my first email. I highly recommend Victoria's email course!"
Deelyn Walsh, Deelyn::Design
*
"I would - and have already! - recommend these sessions. For me it's opened me up to growing my business through email and through a different way of thinking.
"I feel like I'm making really positive steps and building on my abilities as designer/maker to grow the business. I've already had new subscribers. and had a new subscriber ask about a commission!"
Annabelle Stevens
*
"Victoria is so enthusiastic, she made me excited to start writing newsletters.
"Guaranteed, by the end of the course, you will have set up the mailing list, written some emails and be motivated to keep it going."
Heather Coleman
About your course leader, Victoria Brown
Victoria Brown has more than 15 years experience in marketing and communications (and time spent working as a jewellery designer), and she knows exactly how to help creative business owners find and sell to customers online, making it easy and fun to learn! 
She specialises in brand, email marketing, Instagram and Pinterest strategies and is also an experienced journalist/writer.